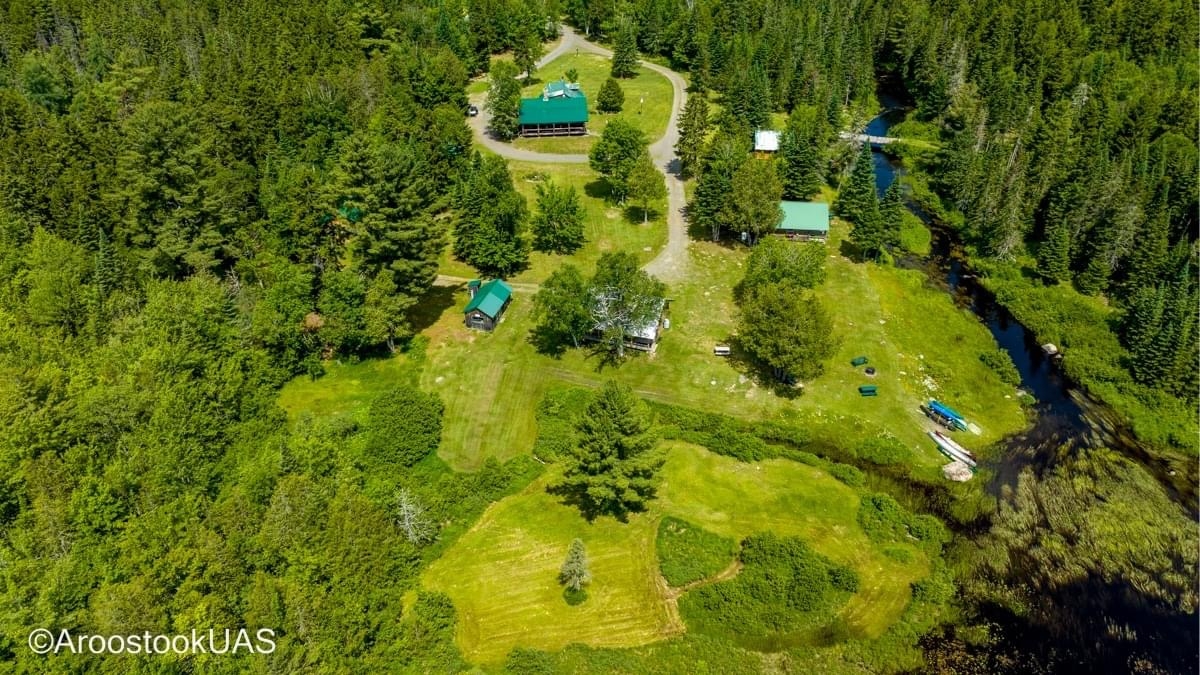 Welcome to Spaulding Lake Outfitters, located in T8R6, Maine in the northern seat of Aroostook County. Aroostook is named from a Native American word meaning "Beautiful Rivers". It is also nicknamed the "The Crown of Maine" partly because of its geographic location but more because of the breathtaking experiences that await you. Know by several different names, including, "The Last Frontier of the East" or by many Mainers as just "The County" Northern Maine instills memories that not even time can fade.
Bordering the provinces of Quebec and New Brunswick, Canada, geographically it is the largest county east of the Mississippi and in fact is larger than the States of Rhode Island and Connecticut combined with 3.5 million acres of undeveloped land.
Our storybook towns, vast natural wonders, abundant wildlife, and a history that truly did help shape the United States of America are just some of the jewels to experience.
Spaulding Lake Outfitters is committed to you and your outdoor adventure, whether it is hunting, fishing, canoeing or camping as this is our livelihood, not just a seasonal income. We have a true passion for the outdoors, and it is our commitment to share this passion with our guests.
Spaulding Lake Outfitters caters to small groups to ensure you receive the best one on one service. At Spaulding Lake Outfitters, you are our client, but above all, you are our guest and our commitment to your experience is and will always be our priority.
Spaulding Lake Outfitters is proud to be part of this county and state, and proud to share 'The Way Life Should Be' with our guests.
We look forward to sharing the first-class adventures that Spaulding Lake Outfitters has to offer you.
Lodge: 207-841-0508